What's New
Topics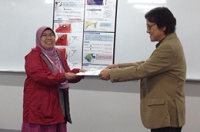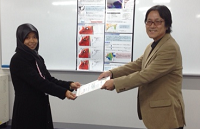 Ms. Abbas, H.H. and Ms. Gafur, N.A. have been received "The Best Presentation Award" and "The Best Poster Award", respectively, from Shikoku Branch of the Geological Society of Japan at the annual meeting of the Shikoku Branch held in Kochi Core Center of Kochi University.
Congratulations!
From The Earth Sciences Sample Room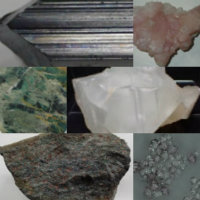 Please see a part of The Mineral Cllections of Shikoku, Minakawa Collections among our numerous academic samples of Earth Sciences.
Mineral collections☞