Personal Info.
Professor of Geodynamics, Geodynamics Research Center (GRC) and Department of Earth Sciences of Ehime University since April 2016 (Associate Professor from September 2007 to March 2016). My specialty is numerical simulations on solid Earth dynamics, with particular interest in mantle convection of the Earth and terrestrial planets.
Formerly worked at Japan Agency for Marine-Earth Science and Technology (JAMSTEC).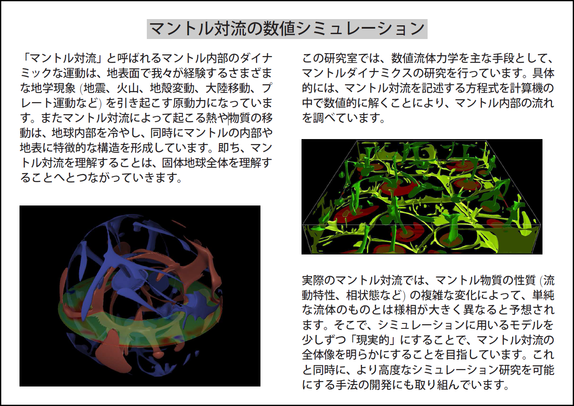 News & Events
The 2nd Asia-Pacific Workshop on Lithosphere and Mantle Dynamics will be held in Yokohama on August 6 to 8 in 2018. See
the website
for more detail.