ギャラリー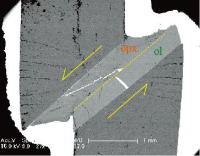 Deformation of rocks
Shear deformation of a single crystal orthopyroxene (opx) and olivine polycrystalline (ol).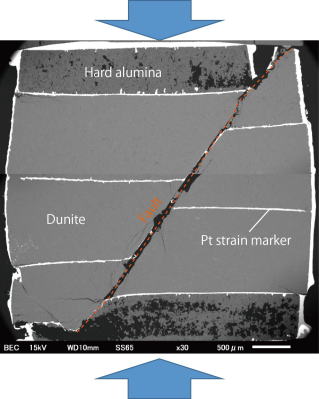 Semi-brittle flow of rocks at high pressures
A faulting event occurred under the conditions of shallower part of subducting slabs.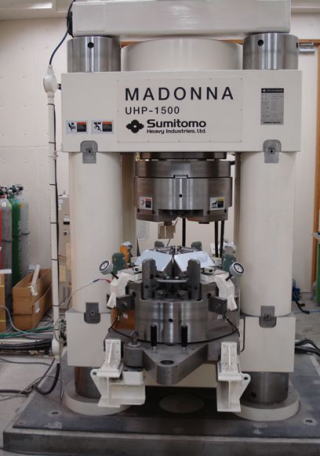 Experimental techniques
To investigate rheological properties of rocks, I use lots of experimental techniques.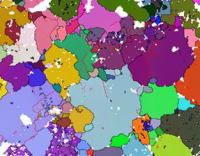 Microstructure of rocks
I investigate the developments of microstructures in the deformation processes at high pressures.

Olivine CPO
Crystallographic preferred orientation of anhydrous olivine at high pressures and high temperatures (2-7 GPa and 1493 K).
Contact
E-mail: ohuchi[at]sci.ehime-u.ac.jp
2-5 Bunkyo-cho, Matsuyama 790-8577, JAPAN
TEL.+81-89-927-8151
FAX.+81-89-927-8167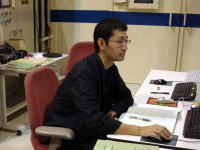 ---